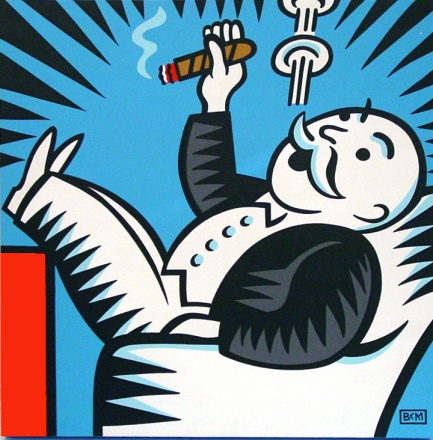 The following is an excerpt from 7 Monthly Dividend Stocks to Pay Your Bills.
I'm a big fan of monthly dividend stocks. Modern life is built around the idea of the monthly billing cycle: the mortgage payment, car payment, health insurance premiums, electricity, water and phone bills. Even Netflix! Virtually every regular expense we have runs on a monthly cycle, so why shouldn't dividend stocks?
Bonds usually pay their coupon payments semiannually, and stocks generally pay their dividends quarterly. For retired investors living off of their portfolio income, this creates a mismatch. Expenses are regular, yet income is lumpy.
So, all else equal, monthly dividend stocks are a dream come true for investors. Now, some obvious, common-sense caveats apply here. You should never buy a stock because its dividend is paid monthly. The health of the underlying business, growth prospects, the quality of management and the stock's valuation are all vastly more important than its dividend calendar.
But if I were hypothetically looking at two otherwise identical stocks, I'd clearly choose the stock with a monthly payout over the one with a quarterly payout. Some might argue that a monthly payout is nothing more than a cynical attention grabber designed to appeal to yield-starved retail investors. I disagree.
When I see a monthly payout, that tells me that management is making a real effort to give its investors what they want. So with that, let's jump into our list of seven quality monthly dividend stocks.
I can't make a list of monthly dividend stocks without including "The Monthly Dividend Company" itself, Realty Income Corp (O). Realty Income is easily one of the most uninteresting companies in the S&P 500, and I'm perfectly fine with that. When it comes to investing, boring is beautiful. Realty Income owns close to 5,000 properties leased to 250 scattered across 49 states and Puerto Rico. And all of its properties are leased under triple-net arrangements, meaning the tenant is responsible for all maintenance, taxes and insurance.
Once a tenant is moved in, Realty Income's only responsibility is to cash the rent checks, which it then recycles into a steady monthly dividend. And about that …
As I write this, Realty Income has paid 562 consecutive monthly dividends and has raised its payout for 78 consecutive quarters. And at current prices, it yields a respectable 4.6%.
I own some shares of Realty Income that I expect will pay a good chunk of my retirement expenses a good 20-25 years from now when I actually retire. For now, I'm reinvesting the monthly dividends and watching my share count grow.
To finish reading the article, please see 7 Monthly Dividend Stocks to Pay Your Bills.