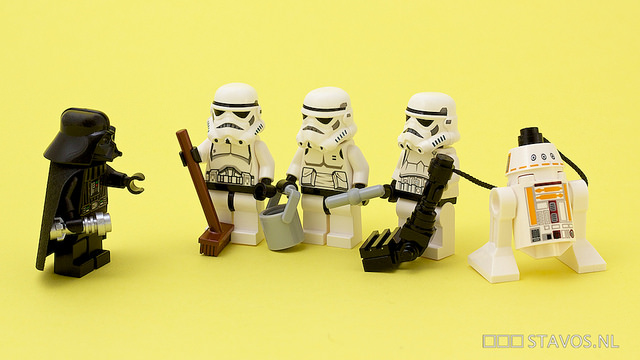 Photo credit: stavos
Around this time every year, "well-used" shirts magically disappear from my closet. For years, I thought I was losing my mind. Then I realized that it was my wife's not-so-subtle way of telling me it was time to do a little spring cleaning.
Out with the old, in with the new.
She's right. It was time to throw away the moth-eaten T-shirts with mustard stains. But had she not taken the initiative (or had she actually informed me of what she was doing), they would still be cluttering up my closet.
Spring is a good time to clean out your house and take your old junk down to the curb. But it's also a fine time for a little portfolio spring cleaning. Tax season has just ended, so you're more likely to have household finances on your mind.
It's smart to use this time wisely, take the initiative and do a little house cleaning on your investments. After all, due to the compounding effects of returns, small changes today can make a big difference years or even decades down the line.
So with the following five article, we're going to do a little portfolio spring cleaning. Enjoy!
Charles Sizemore is the principal of Sizemore Capital, a wealth management firm in Dallas, Texas.