In early February, it was looking ugly for me in InvestorPlace's Best Stocks for 2016 contest. I was down 70% year to date… and squarely in last place. My what a difference a few months can make. I'm now in 4th place and very much back in the race.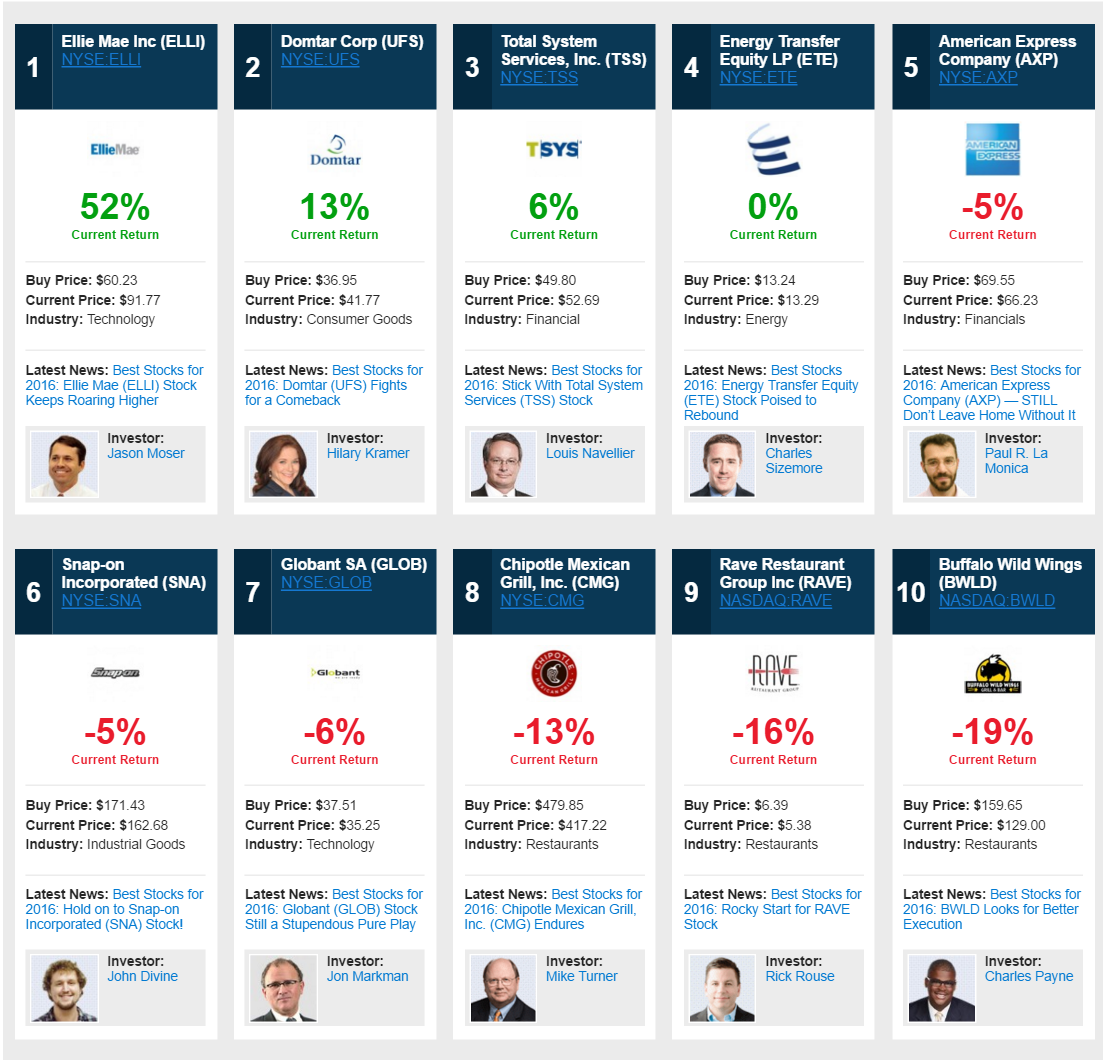 Jason Moser is off to a great start in Ellie Mae (ELLI), up over 50%. But we still have a good eight months left in 2016… and I like my chance in Energy Transfer Equity (ETE).
May the best stock win!